Bone Dry NZ - Rub On - Instant Leather Waterproofing & Conditioner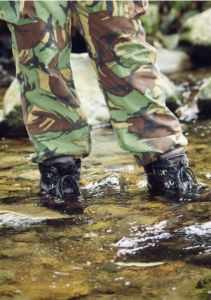 Bone Dry NZ leather waterproofing & conditioner, is the only product on the world market to include the
4
most important factors in leather care,
waterproofs leather, repels water from leather, softens leather, conditions leather, all in one
. It is guaranteed to last longer than any other leather waterproofing agent on the market. Other waterproofing products can be measured in hours. Bone Dry NZ leather waterproofing is measured in days and weeks and will continue to impress you as the days tick by
WHAT MAKES BONE DRY NZ LEATHER WATERPROOFING & CONDITIONER SO GOOD!
Bone Dry NZ leather waterproofing, conditioner, contains
NO Bees wax, t
he wax used in Bone Dry NZ leather waterproofing is a very
high grade plant wax
which keeps penetrating deep into the fibres of the leather. Bees wax product act as a shield on the outer of the leather, once the shield is broken eg scratched or rubbed against something the seal is broken allowing water to penetrate.
Bone Dry NZ leather waterproofing, conditioner, uses
high grade mineral oils specially formulated for the treatment of leather.
These oils act as a carrier for the wax penetrating deep into the fibre of the leather. These oils also
keep the fibres soft and pliable preventing them from drying out.
Dry fibres result in the leather going hard and stiff and cracking in areas where it bends allot.
One of the abilities Bone Dry NZ waterproofing, is well known for is
how fast it penetrates,
not just once or twice but many times over until the leather is full. Another ability Bone Dry NZ is known for is how
easy it is to apply
unlike bees wax products which can be sticky and hard to rub on.
Bone Dry NZ waterproofing, conditioner,
brings leather back to life
and keeps it looking new far longer than bees wax products.
The greatest achievement of Bone Dry NZ waterproofing is it's
ability
to protect against water penetrating
far longer than the products on todays market. Penertating deep into the leather fibres and staying there allows you to stay drier much longer.
What Bone Dry NZ leather waterproofing, conditioner, has created is a artificial fat that replaces the natural fat that would be in the animals skin when alive.
Why Bone Dry NZ?
The only product with the ability to do 4 things in one easy application, waterproof leather, repels water from leather, soften leather, conditions leather
Durability to repel water in the harshest conditions over longer periods of time
No special treatment required prior to applying, just rub on and your leathers will do the rest
Ultra fast penetration right before your eyes
Instant leather waterproofing on contact

Tried and Tested
It's a well knowing fact to determine the worthiness of a product you must have it tested by the right people.
You don't give a souped up race car to an elderly person to ticker off down to the corner dairy for a bottle of milk. You give it to someone like Scott Dixon.
Bone Dry NZ leather waterproofing, conditioner, has been put through its paces by just the right people. Individuals who spend most of their lives getting out amongst mother natures worst elements. Groups such as the New Zealand Army including solders training here in New Zealand and on tour in Afghanistan.
Professional hunting guides here in New Zealand and throughout parts of Canada like the Yukon and parts of the USA. Motorcyclists who live in their leathers and on their bikes, here in New Zealand and Scotland and the USA.
These are all people who know what it's like to get wet and then cold because of the wet, and they are all very satisfied with the performance of Bone Dry NZ.
Don't just take our word for it, you be the judge, try it for yourself.
Bone Dry NZ rub on waterproofing has been well tested in the field...
See what our clients say